Where the Tradition Meets Modernity
Our name Oyado Koto No Yume (おやど古都の夢) represents our Dream (夢, Yume) to succeed the tradition and culture of the Old Takayama City (古都高山, Koto Takayama), and assist our guests to bring back home their wonderful memories at Takayama. Once you step into the entrance courtyard, you will experience the serenity and harmony of a traditional Takayama home.


A sip of aromatic Japanese tea will make you feel comfortable. Upon check-in, choose your favourite yukata among the wide selections. Wear them as you walk along to the old town and take photos of your beautiful looks in those yukata.
Delicate Japanese Ornaments and Interior Details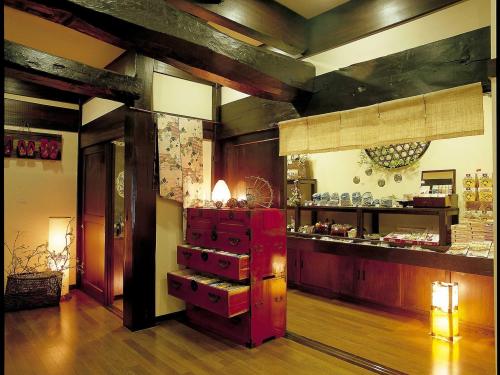 As you come back and take a little tour inside our ryokan, you will find that at all facilities, including the bathrooms and verandas, are decorated with Japanese ornaments. They are meticulously crafted by our local artisans, so take a closer look at each one and enjoy the details surrounding you.
Wonderful Japanese Hot Springs
Our shared hot baths are separated to male and female, and furthermore we have private onsen which you can book to enjoy personal time with your friends and family. Your body will feel very comfortable after the nice hot bath. Once you leave the hot spring, get yourself some drinks and relax in your cozy room.
A Morning at Takayama with Healthy Japanese Breakfast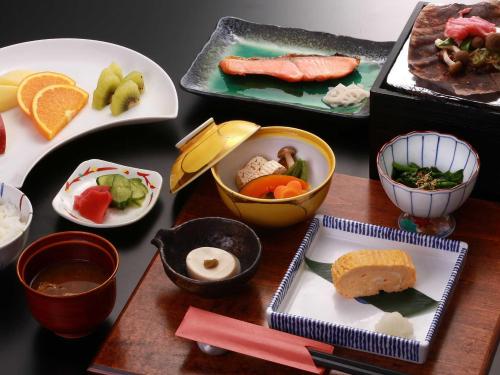 If your reservation is breakfast inclusive, don't miss out our breakfast on the next morning. It is traditional Japanese style served in a voluminous quantity so if you are a big eater, you would love it.


You can ask for Western-style breakfast if you wish to have. Please do not hesitate to inform us your preference upon booking.